Karen LeValliant is a registered physiotherapist with the College of Physiotherapists of Ontario (CPO), and the owner of Motion Works Physiotherapy.
---
Karen is a certified member of Acupuncture Canada (formerly Acupuncture Foundation of Canada Institute - AFCI), and expands her educational and clinical skills, which includes Graston Technique, Functional Dry Needling, and manual therapy. She brings her knowledge, experience and exercise science skills to her staff mentoring and public education seminars.
She is always striving to improve her manual therapy and clinical skills through continuing education courses, to better help her clients and Ottawa area residents.
Currently Karen's time is occupied by her management and mentorship responsibilities across her 4 Ottawa clinics.  She enjoys sharing her knowledge with the public and athletic communities through group presentations and lectures.
Karen is a 2018 Forty Under 40 recipient of the Ottawa Chamber of Commerce & Ottawa Business Journal's prestigious business award, recognizing accomplished and rising business leaders under the age of 40 in the National Capital Region.
Education
Masters of Science (Physical Therapy) | University of Toronto
Honours Baccalaureate, Science (Human Kinetics) | University of Ottawa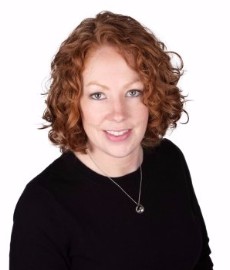 Karen LeValliant
M.Sc(PT), Hon.B.Sc(HK), CAFCI
---
Recent Clinical Courses & Accreditations
Acupuncture Foundation of Canada Institute Level 1 exam
Acupuncture Foundation of Canada Institute (AFCI) Level 1 - parts 1,2A,3A
Functional Dry Needling (Kinetacore - Level I)
Diploma of Advanced Orthopaedic Manual & Manipulative Physiotherapy - levels 1, 2 Lower Quadrant, 2 Upper Quadrant
Soft Tissue Release Techniques
Graston Technique® M1 and M2; full certification
Selective Functional Movement Assessment (SFMA) Certification Course
The Temporo-Mandibular Joint
Vestibular Rehabilitation: a Comprehensive Introduction
Concussion Management Workshop
Auricular Acupuncture, Introduction
Urban Poling Nordic Walking Certification Course, Level 1
Therapeutic Taping
Lumbar Spine: articular dysfunctions (part 1)
Low Back Injury: new concepts in prevention and rehabilitation
Movement Impairment Syndromes
Cervical Stabilization
Lumbo-pelvic Stabilization: research and clinical update
---
Ready to get started on the path to better mobility and a healthier lifestyle?
Contact Motion Works Physiotherapy Orleans today.