During your first visit to to Motion Works Physiotherapy Orleans, we will thoroughly assess your injury or condition, and develop a treatment plan based on your goals and needs.
What To Expect
Please plan to arrive about 10 minutes before your scheduled appointment time so you have time to fill out any necessary paperwork. 
Initial Examination
Your clinician will begin by reviewing your medical history and ask questions to get a complete picture of issue that you are experiencing as well as completing a comprehensive exam.
Treatment Plan
Based on your history and examination, your clinician will develop a custom treatment plan that may include a variety of treatment modalities. Our team will also take the time to answer any questions you have about your injury and treatment options.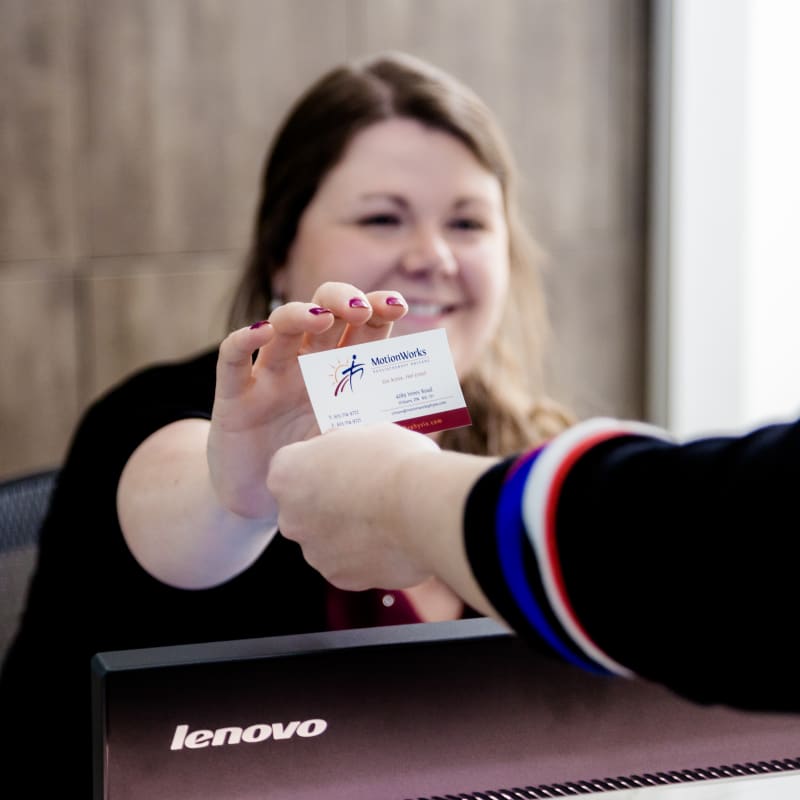 Appointments & Cancellations
We reserve your appointment time especially for you. This being the case, we require 24 hours' notice for cancellation or rescheduling of any appointment. A cancellation fee will be applied for physiotherapy and massage therapy appointments cancelled within 24 hours.
To cancel or reschedule your appointment, please call the clinic. We understand that unforeseen circumstances may arise, and any such issues, conflicts or concerns regarding the cancellation policy may be discussed with the treating therapist.
Office FAQs
Read our FAQs to learn more about what to expect at to Motion Works Physiotherapy Orleans.