Registered massage therapists at Motion Works Physiotherapy Orleans are licensed by the College of Massage Therapists of Ontario and participate in ongoing continuing education to provide the most up to date and clinically proven massage therapy techniques.
What do massage therapists do?
Our team of physiotherapists and massage therapists work collaboratively to provide comprehensive rehabilitation to encourage faster healing and maximal recovery from pain and injury. Registered massage therapy services are generally covered by most Extended Health Benefit Plans. Our therapists are also registered with Blue Cross for direct billing for RCMP and Veterans Affairs clients.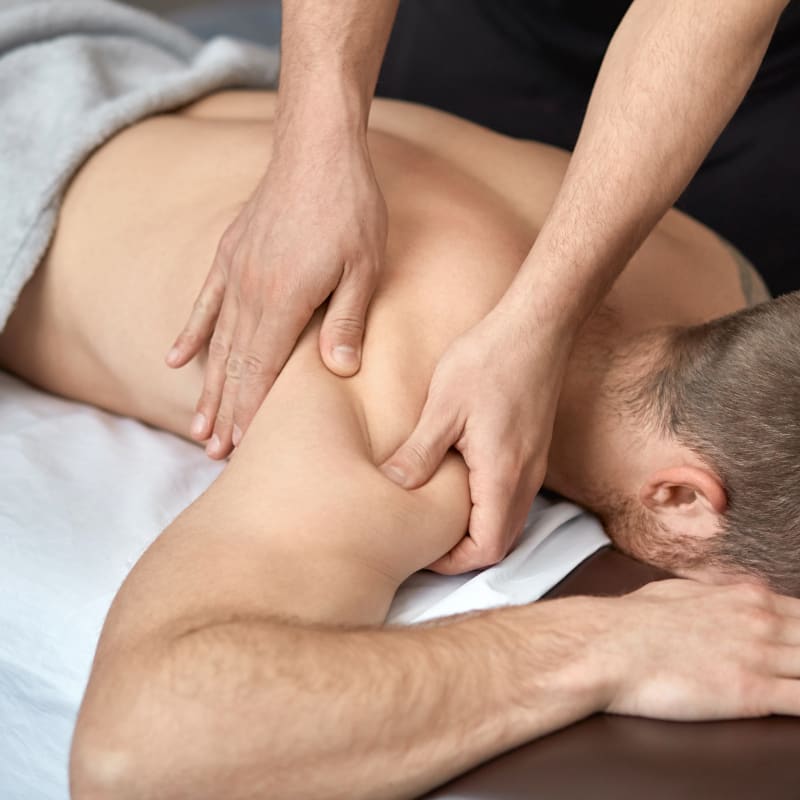 Why see a registered massage therapist?
Our clinic is located in the same building as Ottawa Medical Group, one of Ottawa's leading Obstetrics and Gynecology (OB/GYN), and Urology clinics. As such, our relationship and collaborative treatment plans for pregnant & post-delivery clients, along with our therapists' training and experience (over 15 years), ensure you receive individualized result-driven care.
Massage During Pregnancy
For pregnancy massage treatments, our massage therapists use the bodyCushionTM system, which allows you to be treated lying on your stomach (prone), if you wish, and helps reduce the tension and load on your joints, belly, and breasts. This opportunity for many of our clients feels great and a is a nice change to the standard sleep positions limitations faced in the later stages of pregnancy.
Conditions Managed by Massage
Pregnancy (pre-natal) related pains & conditions, such as:

Carpal tunnel syndrome
Neck, back, and pelvis pain
Calf cramps

Post-natal conditions, such as:

Blocked breast ducts
C-section scar tissue
Fluid retention
Shoulder, neck, back pain
Neck and back pain

Whiplash injuries
Sports injuries
Headaches/Migraines
Muscle spasms, strains, sprains
Post-operative conditions
Degenerative disc disease
Arthritis
Benefits of Massage
Pain management
Stress reduction
Improved circulation
Fluid retention reduction
Promotion of healing
Stimulation of the lymphatic system which is responsible for the removal of waste material from the tissue
Enhanced relaxation
Reduction of mental fatigue and stress
Decreased muscle spasms and cramping
Increased flexibility
Increased range of motion
Reduction of scar tissue and adhesions
Improved recovery times post-strenuous workouts
Reduction in anxiety
Improvement in overall health and well being
Are you experiencing muscle tightness causing pain or other issues?
Let our Registered Massage Therapists help alleviate tightness to reduce pain and discomfort. Our experienced RMT's can help with pre-natal and post-natal issues to help you feel your best.