At Motion Works Physiotherapy in Orleans, our physiotherapists offer vestibular rehabilitation to help you get back in balance.
What is vestibular rehabilitation?
Vestibular rehabilitation is an exercise-based program, designed by a specialty-trained vestibular physiotherapist, to improve balance and reduce problems related to dizziness.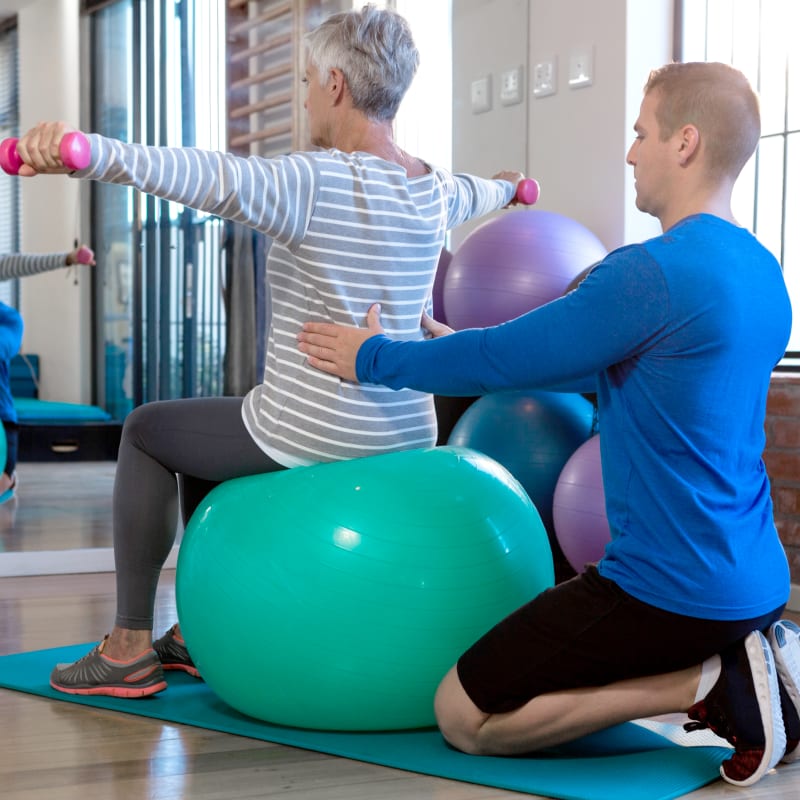 Who benefits from vestibular rehabilitation?
Patients typically referred for vestibular rehabilitation therapy are those diagnosed with dizziness, imbalance, vertigo, Meniere's syndrome, benign paroxysmal positional vertigo (BPPV), neck-related dizziness and migraines. Other candidates are patients who have had a stroke or brain injury or who frequently fall.
Wondering if we can help you regain your balance?
Our specially trained physiotherapists can create a customized exercise-based treatment plan to help you heal from an injury, reduce dizziness, and improve your quality of life.