Ready for a new start? Motion Works Physiotherapy Orleans is looking for qualified and ambitious physiotherapists and massage therapists to join our team.
Careers at Motion Works
At Motion Works Physiotherapy Orleans, we focus on preventive analysis and therapies to help normalize movement patterns to prevent injuries from occurring in the first place.
Our team regularly participates in continuing education, so you can feel confident that you'll have access to the most up-to-date therapy and treatment options at our clinic. We focus on personalized care geared to the unique needs of each client.
From injury recovery and preventative education, to exercise and healthy living advice, our treatment plans contain all the elements necessary to specifically addresses your concerns.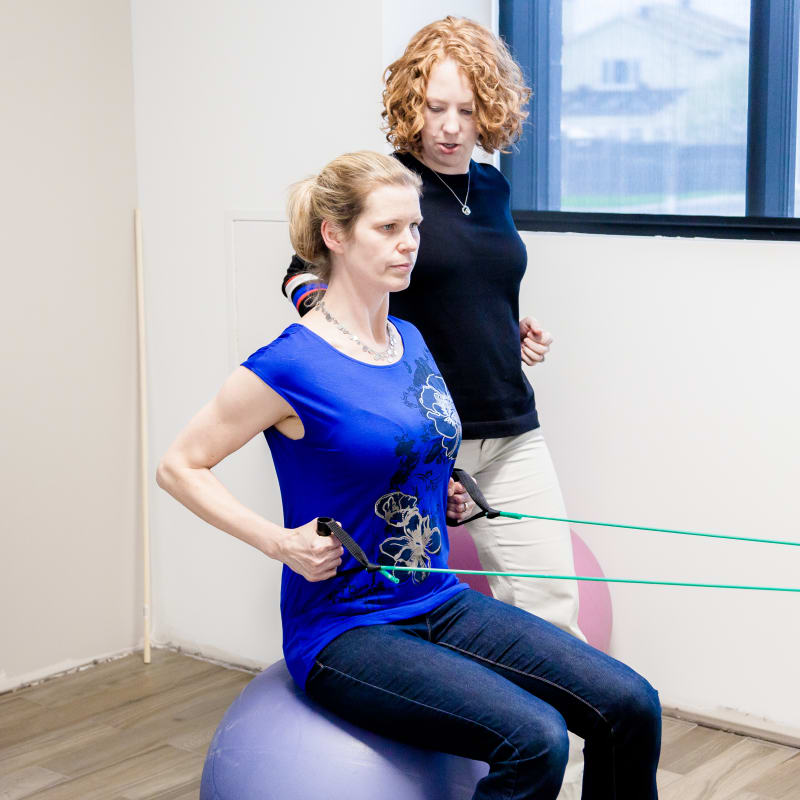 I have been working at Motion Works Physiotherapy Orleans for 1.5 years now in orthopedic, and pelvic floor physiotherapy. I feel lucky every day to work in such a gorgeous environment. It is clean, pretty to look at, and has all the equipment that you need at your fingertips. Karen, the clinic owner, is the most supportive boss that I have ever had. If you are in need of advice, support, or even just an listening ear, she is always available to help.
Motion Works Physiotherapy Orleans is a modern, multi-disciplinary, bilingual, local physiotherapist-owned clinic in Ottawa's east end, that is looking for vibrant, collaborative, and quality care focused therapists!

Read more »

Motion Works Physiotherapy Orleans is a modern, multi-disciplinary, bilingual, local physiotherapist-owned clinic in Ottawa's east end, that is looking for vibrant, collaborative, and quality care focused therapists!

Read more »