Ready for a new start? Motion Works Physiotherapy Orleans is looking for qualified and ambitious physiotherapists and massage therapists to join our team.
Careers at Motion Works
At Motion Works Physiotherapy Orleans, we focus on preventive analysis and therapies to help normalize movement patterns to prevent injuries from occurring in the first place.
Our team regularly participates in continuing education, so you can feel confident that you'll have access to the most up-to-date therapy and treatment options at our clinic. We focus on personalized care geared to the unique needs of each client.
From injury recovery and preventative education, to exercise and healthy living advice, our treatment plans contain all the elements necessary to specifically addresses your concerns.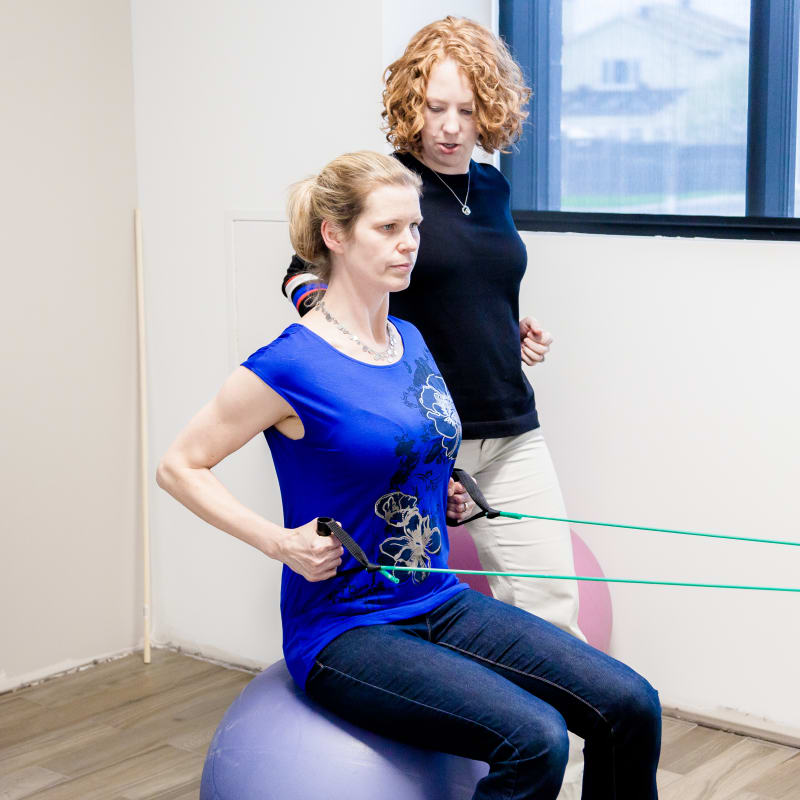 At Motionworks, I treat one on one exclusively , always in a spacious clean and well equipped private room. I have time to listen, educate, treat, show exercises and at the end of the day I am happy with the quality of care our set up allows me to provide. I have been a physiotherapist for 34 years and I feel my experience is welcome and valued, but I also love the fact that I can learn so much for the other team members. This clinic is physiotherapist-owned and that makes all the difference, it is well equipped, rooms well stocked and the owner Karen is always available to listen and support. I am looking forward to helping people in person or virtually at Motion works Orleans for many years to come !
Motion Works Physiotherapy Orleans is a modern, multi-disciplinary, bilingual, local physiotherapist-owned clinic in Ottawa's east end, that is looking for vibrant, collaborative, and quality care focused therapists!

Read more »

Motion Works Physiotherapy Orleans is a modern, multi-disciplinary, bilingual, local physiotherapist-owned clinic in Ottawa's east end, that is looking for vibrant, collaborative, and quality care focused therapists!

Read more »