At Motion Works Physiotherapy Orleans, our physiotherapists provide a comprehensive range of active preventative and rehabilitative services, with a focus on pelvic health, as well as prenatal and postpartum care.
Motion Really Does Work!
At Motion Works Physiotherapy Orleans, we focus on preventive analysis and therapies to help normalize movement patterns to prevent injuries from occurring in the first place.
In fact, early and active intervention for all injuries has been scientifically shown to produce superior results. Our facility, equipped with an extensive Medical Exercise Therapy Gym, is the perfect environment to restore your mobility, strength and function.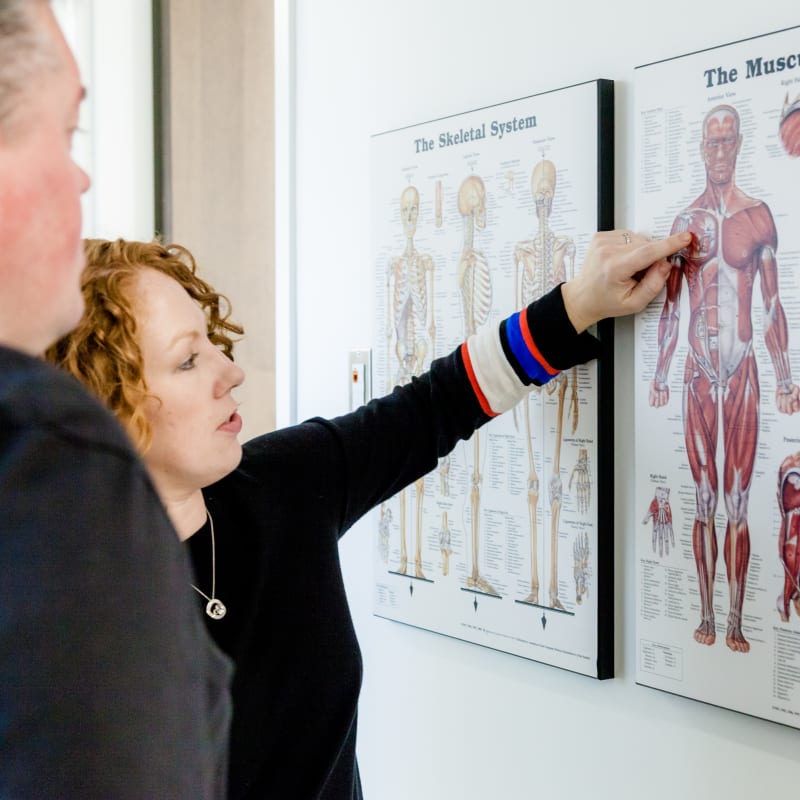 Evidence-Based & Client-Centred Care
At Motion Works Physiotherapy Orleans, we are committed to evidence based care, and we integrate the latest research findings and clinical skills into our treatment plans. Our team regularly participates in continuing education, so you can feel confident that you'll have access to the most up-to-date therapy and treatment options at our clinic. We focus on personalized patient care geared to the unique needs of each patient. From injury recovery and preventative education, to exercise and healthy living advice, our treatment plans contain all the elements necessary to specifically addresses your concerns.
Motion Works Physiotherapy Orleans treatment is provided in a warm, welcoming, modern environment where physiotherapy is treated as a Wellness Experience, not just pain resolution. We want our patients to feel safe, comfortable and completely at ease at our office, and with any treatment they undergo.
What We Do
Motion Works Physiotherapy Orleans provides a wide range of tried and tested physiotherapy services, but we're also always on the lookout for new evidence-based treatment options, to better care for our patients.
With our wide range of physiotherapy and massage therapy treatment options, we can build a treatment plan that suits your unique needs.
At Our Office
For your convenience, our office offers the following:
Free parking (validated for same day visits)
Bilingual service (EN/FR)
No physician's referral required
Payment by cash, cheque, Interac, Visa, & MasterCard
Conditions We Treat
If you are experiencing any of the following issues, we can help improve mobility and function, prevent injury and reduce or eliminate pain:
Pre- & Post-Natal Conditions
Pelvic Conditions (Women & Men)
Urinary & Bladder Conditions
Bowel Conditions
Acute Injuries
Sports Injuries
Chronic Injuries
Neck & Back Injuries
Repetitive Strain Injuries
Sprains & Strains
Pre-& Post Surgery Care & Rehab
TMJ (Jaw) Conditions
Hand Injuries
Arthritis