Orthopedic Physiotherapy is concerned with the assessment, management, and treatment of injuries and disorders of the skeletal system, as well as associated muscles, joints and ligaments. Our Orleans Physiotherapists treat physical impairments and promote health and wellness.
What is orthopedic physiotherapy?
Orthopedic Physiotherapists are highly trained in the assessment of physical dysfunction and the restoration of healthy movement. They focus on health promotion and injury and disease prevention, first and foremost.
Whether you are suffering from an acute injury, a chronic degenerative condition, recovering from (or preparing for) surgery, or would like to prevent injuries by maintaining an active, healthy lifestyle, physiotherapy can help.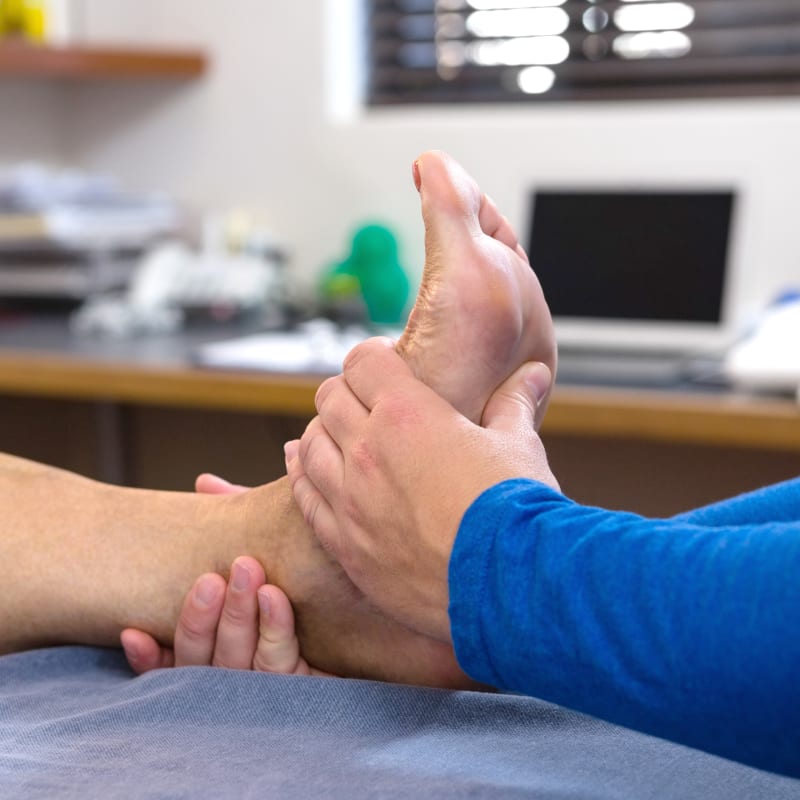 What is a physiotherapist?
In Ontario, physiotherapists must be registered with the College of Physiotherapists of Ontario. This institution establishes the ethical guidelines and standards of practice for all practicing physiotherapists.
Pain and injury and dysfunction can result in the breakdown of tissues far away from the site of the original problem.
In treating a new patient, our physiotherapists perform a thorough and involved assessment designed to determine the cause of your pain and dysfunction. This allows them to develop an individualized treatment plan geared to achieving your unique goals.
How do physiotherapists help?
An orthopedic physiotherapist can help you achieve your physical and functional goals with the following treatment techniques:
Education on the management & prevention of injuries
Optimizing balance and coordination
Increasing range of motion and strength
Reducing and managing pain
Custom-designed, goal-oriented therapeutic exercise programs
Rehabilitation following work-related and motor vehicle injuries
Restoring joint mobility and overall mobility following surgery or hospital care
Have an injury to heal?
Our registered physiotherapists can develop a custom treatment plan to treat, manage, and heal your acute or chronic injury or disorder and promote heath and wellness.