Our team of physiotherapists in Ottawa are able to evaluate, manage and treat the unique conditions that affect children all the way from their infancy through to their adolescence. 
Physiotherapy Services for Children
Our physiotherapists are here to help make your child's rehabilitation fun. We want to motivate your kid to take an interest in their health.
We work with the parents of young children to give them the education and support that they need in order to assist their kids during the recovery process. Our physiotherapists have helped many young athletes return to their sports, at both recreational and elite levels.
We make it our goal to help encourage children to lead to healthy and active lifestyles.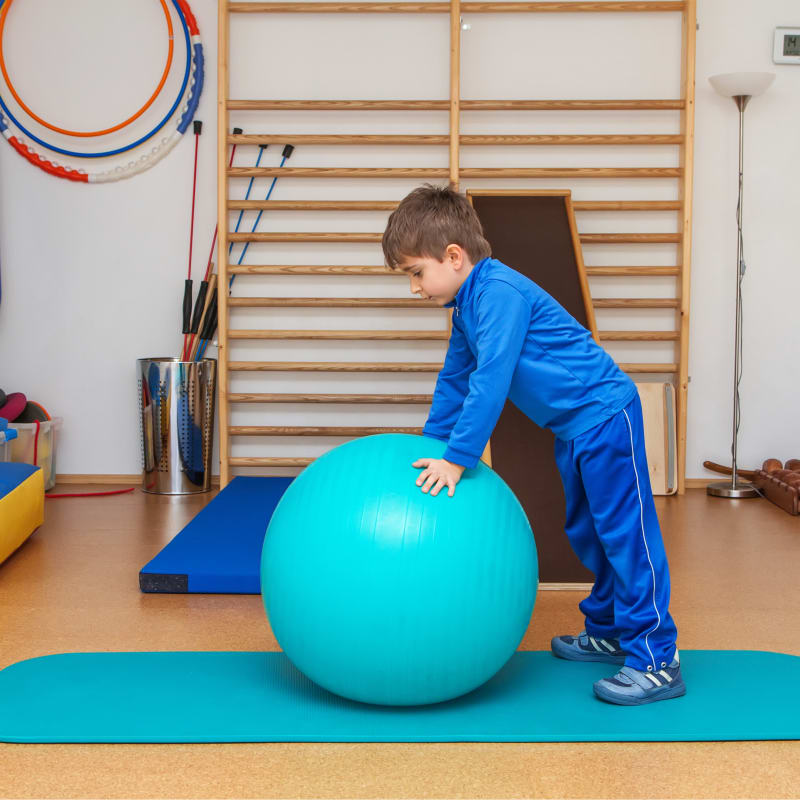 Children's Conditions Commonly Managed with Physiotherapy 
Infantile Torticollis & Plagiocephaly
Sever's Disease
Osgood-Schlatter's Disease
Scoliosis
Patello Femoral Pain Syndrome
Scheurmann's Disease
Osteochondritis Dessicans
Shin Splints
Ankle Sprains
Hip Flexor Strains
Achilles Tendonitis
Hamstrings Strains
Ligament Sprains of the Knee (ACL, MCL, LCL)
Brachial Plexus Injuries
Fractures/Dislocations
Swimmer's Shoulder
Patellar Tendonopathies
Headaches
Groin Strains
Mechanical Back and Neck Pain
Post-surgical Repair of Fractures, Ligaments, Dislocations
Pelvic Pediatric Physiotherapy
Treatable Conditions
We are able to provide specialized physical therapy services for children that are experiencing health issues related to their pelvis and pelvic floor, including:
Daytime urinary incontinence (urge incontinence, stress incontinence, giggle incontinence)
Bedwetting or enuresis
Constipation
Fecal incontinence
Urinary frequency
Vesicourethral Reflux (VUR)
Assessment and Treatment
As part of your child's pelvic physiotherapy treatment, our therapist will begin with a health assessment. Our pediatric pelvic assessments never involve an internal pelvic exam. 
Instead, our assessment includes an external assessment of your children's pelvic health and checkups of their upper and lower body strength as well as their breathing patterns. 
Treatments for pelvic health issues in children can include education on dietary modifications, explanation of healthy bladder and bowel habits, retraining of the pelvic floor muscles and breathing exercises. 
Our Kid-Friendly Physiotherapist
Shira Schwartz is our resident children's pelvic pediatric physiotherapist. She brings both the passion and experience your child needs to receive the pediatric orthopedic, pelvic and sport medicine treatments that they need. 
Shira has a special interest in helping to support your child's growth and development alongside coaches, teachers, family, pediatricians and more to help address growth problems, injury prevention and more.