Shira is a bilingual registered physiotherapist with the College of Physiotherapists of Ontario (CPO), whom focuses her physiotherapy practice on pelvic health, orthopedic & sports injuries.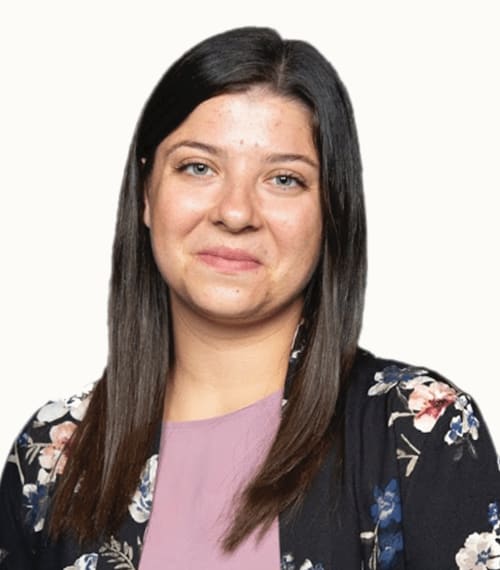 Shira Schwartz, PT
M.Sc(PT), B.Sc Hon.
Meet Shira
Shira Schwartz is a registered physiotherapist with the College of Physiotherapists of Ontario (CPO). She graduated from a Masters in Physical Therapy from McGill University, after completing an undergraduate degree in Integrated Sciences, with a minor in Neuroscience and a concentration in Health Science from Carleton University.
Shira is a passionate physiotherapist, who loves working with clients towards achieving their goals for physical health. Shira uses a mixture of techniques such as dry needling, manual therapy, and soft tissue techniques to help compliment an active therapy approach with a strong focus on exercise rehab. She works with a variety of patient populations such as orthopedic injuries, pelvic floor physiotherapy, pediatric physiotherapy, TMJ physiotherapy, concussion & vestibular rehab, and rehab for athletes.
Shira's passion for physiotherapy started as a young competitive dancer, and has grown over the years. When she isn't working, you can find Shira outside in her garden, running, cycling, or hiking the trails. Shira is also passionate for strength training, slacklining, and making delicious sourdough breads. 
Shira offers physiotherapy services in both English and French.
Education
Masters of Science (Physical Therapy) | McGill
Honours Baccalaureate, Science (integrated Sciences, Concentrating in Health Science, minor in Neuroscience) | Carleton University
Recent Clinical Courses & Accreditations
Pediatric Bowel and Bladder Disorders- Level 1
The Physical Therapy Approach to Male Pelvic Health
Functional Dry Needling Level 1, Kinetacore
Concussion Management Level 2- CBI
The Physical Therapy Approach to Female Urinary Incontinence- Urosante
The Physical Therapy Approach to Dyspareunia- Urosante
The Female Athlete- Physiodetective
Neuroproprioceptive Taping for Orthopedic Injuries- K-Taping Academy
Diploma of Advanced Orthopaedic Manual & Manipulative Physiotherapy - level 1
The Temporo-Mandibular Joint- Embodia
Publication in the McGill Journal of Medicine- The Effect of Transcranial Direct Current Stimulation on an Individual's Ability to Learn to Control a Brain-Computer Interface.