Evelyn is a registered physiotherapist with the College of Physiotherapists of Ontario, whom is passionate about pelvic floor physiotherapy.
---
Evelyn LaRoche is a registered physiotherapist with the College of Physiotherapists of Ontario (CPO). For the last 30 years, she worked in private clinics treating a wide range of conditions and clienteles of all ages including sports enthusiasts, military and RCMP, veterans, post-op, seniors and everybody in between!
She is passionate about pelvic health physiotherapy and chronic pain management including pelvic pain. She strongly believes in patient-centered care  and in applying the biopsychosocial model of care. She uses a combination of manual therapy, soft tissue release, acupuncture and dry needling as wells as exercises to create an individual treatment plan for her patients.
She prides herself on her ability to listen and her compassion and understanding.  She believes in educating her patients and in helping them learn and develop the tools they will need to live their life fully and return to their activities.
Evelyn offers physiotherapy services in both French and English.
She is a proud mother of 3 adult daughters. She stays busy and active with walking , swimming and yoga but also loves curling up with a good book and a cup of tea!
Education
Post graduate Certificate in Chronic Pain Management | McGill University
Bachelor of Science (Physical Therapy) | McGill University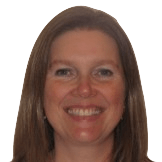 Evelyn LaRoche, PT
B.Sc(PT)
---
Recent Clinical Courses & Accreditations
Evelyn has a passion for learning and advancing her clinical skills through continuing education, in order to provide quality services to all her clients and has taken several post graduate courses over there 30 year career, with a focus on:
Advanced rehab techniques in breast cancer
Lymphedema management
Advanced rehab techniques in Oncology
Rehab techniques in Oncology
Understanding endometriosis
Understanding prolapse
Pre/Postnatal fitness Specialist Certification
Pelvic floor- the functional approach
Integrative techniques for Pelvic Floor and Core Dysfunction- part 1&2
Pelvic Floor Rehabilitation 1 and 2
Chronic Pain management
Acupuncture Foundation of Canada Institute (AFCI) Level 1 - part 1
Acupuncture for orthopedic and sports injuries
Dry needling
Urban Poling Nordic Walking Certification Course
Diagnosis and Treatment of Movement Impairment Syndromes (Sahrmann)
Manual therapy (E1V1 - E2V2 - E3)
McKenzie Part A & B
Soft Tissue Release
« Back To Team  Pelvic Physiotherapy Services  Request A Consultation
Ready to get started on the path to better mobility and a healthier lifestyle?
Contact Motion Works Physiotherapy Orleans today.