Anik is a registered physiotherapist with the College of Physiotherapists of Ontario and a member of the Orthopedic and Women's Health Divisions of the Canadian Physiotherapist Association.
---
She graduated from Queens University with a Master's degree in Physiotherapy. Previous to which, she obtained a Bachelor's degree in Health Sciences from the University of Ottawa. Anik began her career in orthopedic physiotherapy, which she continues to love and practice, but since has developed a keen interest in pelvic health physiotherapy.
Anik uses a combination of manual therapy, myofascial release, and exercise rehabilitation including integration of breath, Yoga, and other mindful movement therapies when creating individualized treatment plans. She believes that the key to successful therapy starts with carefully listening to a person's story and is a strong advocate in educating patients and giving them the right tools that will allow them to pursue the activities that truly matter to them.
Anik developed a passion for health and wellness at a young age when she was taking part in competitive sailing and downhill skiing. Today she enjoys weightlifting, yoga, running, and has recently started training in Muay Thai kickboxing and Brazilian Jiu-Jitsu.
Anik offers physiotherapy services in both French and English.
Education
Masters of Science in Physical Therapy | Queen's University, Kingston
Bachelor of Health Sciences | University of Ottawa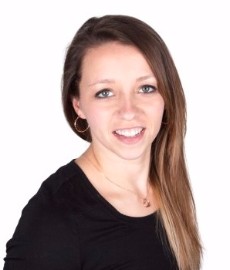 Anik Lalonde
M.Sc(PT), BHS
---
Recent Clinical Courses & Accreditations
Anik has a life-long commitment to continuing education in order to provide quality services to all her clients and has taken several post graduate courses over the last few years with a focus on:
Female and male urinary incontinence
Pelvic Pain in both males and females
Pelvic neurodynamics
Pelvic disorders such as vulvodynia (pelvic pain), vaginimus (painful penetration), painful bladder syndrome, non bacterial prostatitis, chronic pelvic pain syndrome, pelvic organ prolapse
Pre and post-natal dysfunctions
Myofascial release
Thoracic ring approach
Acupunture
---
« Back To Team  Pelvic Physiotherapy Services  Request A Consultation
Ready to get started on the path to better mobility and a healthier lifestyle?
Contact Motion Works Physiotherapy Orleans today.